Hi folks!
Producing a new short movie.
And I'll finish it with the new release: Synfig 0.63 ( nice improvements !! )
Here are some screenshots:

Here, a screencast for the first animation:
vimeo.com/24699672
---
Another animation done, using Synfig and working with Quadro-Chave ( Leandro Ferra and Henrique Barone ):

Here is the Youtube URL:
youtu.be/Uq7niPV1R2E
And Remembering that I'll finish as soon as possible the Ninja Tux:

And I'll finish another old short movie project, remember it?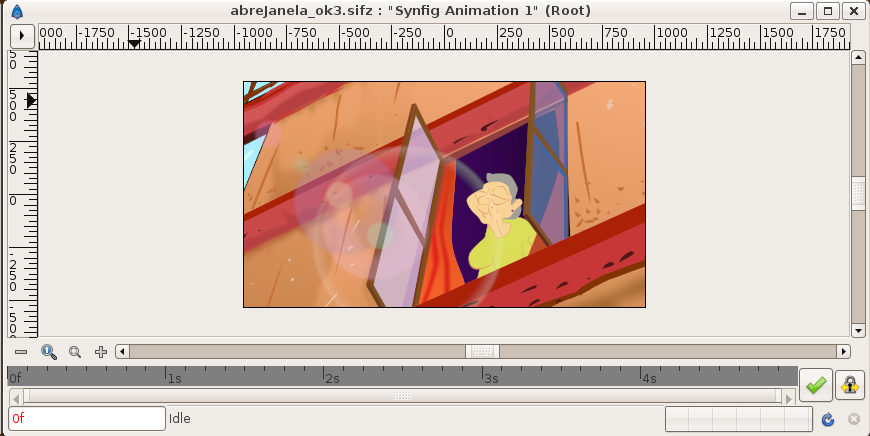 Yes, working on this one too.
Well, that's it!
Using now:
System: Linux Mint Debian Edition 64 Bits
Machine: Intel core i5 - 4 gb ram
Softs: Inkscape 0.48 - Blender 2.57b - Synfig 0.63 - Gimp 2.6.11