Synopsis: In another effort to stop the evil corporation, the Good Guys send an unexpected spy into the enemy's engineering building.
I started the initial tests for this little animation back in 2009, but only began to work sporadically on it over the past two years. Progress has been slow as expected, but I've come to a point where I can share some of the tests I've done.
I've finished tests for the first three scenes. This is Scene 3: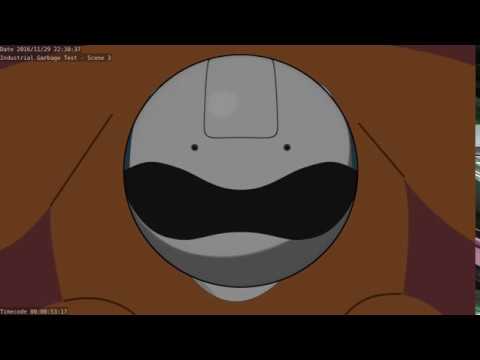 Synfig and Blender was used for the animations. Inkscape for the backgrounds. And Blender VSE for the editing.