Hi guys,
Well I finishing a new 3D animation with blender, and between the render process I am building a 2D animation with Pencil ( Rafs and storyboards), Inkscape for Vectorize and Synfig for Animation, The final edition will be made in Blender ( Sequence editor ).
Well, here some screenshots: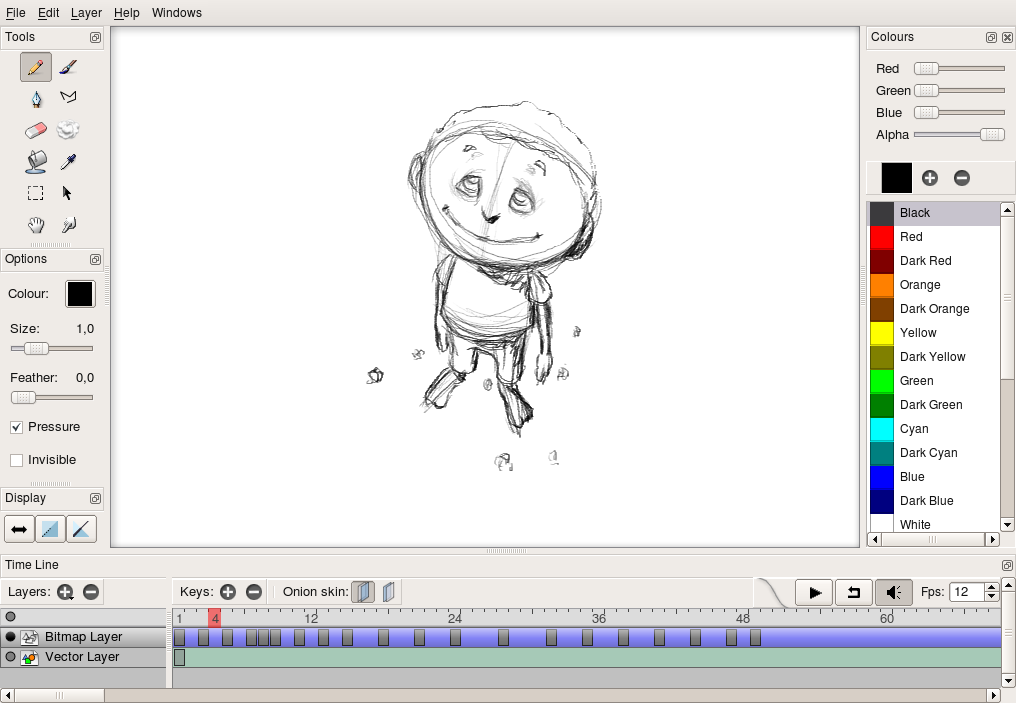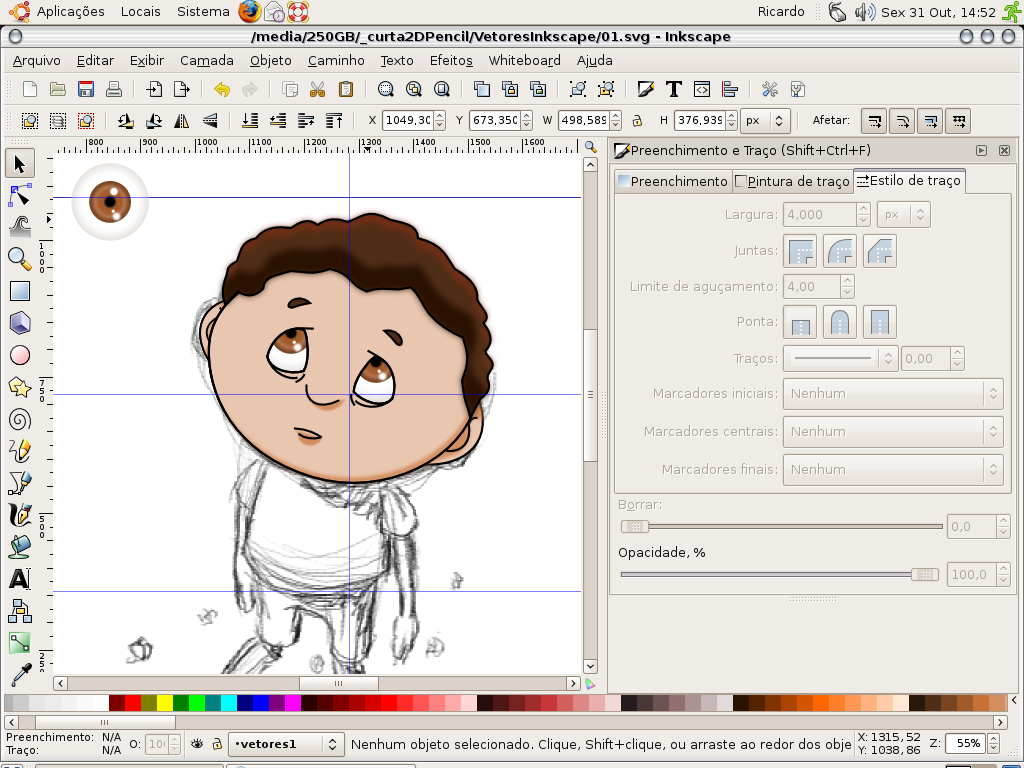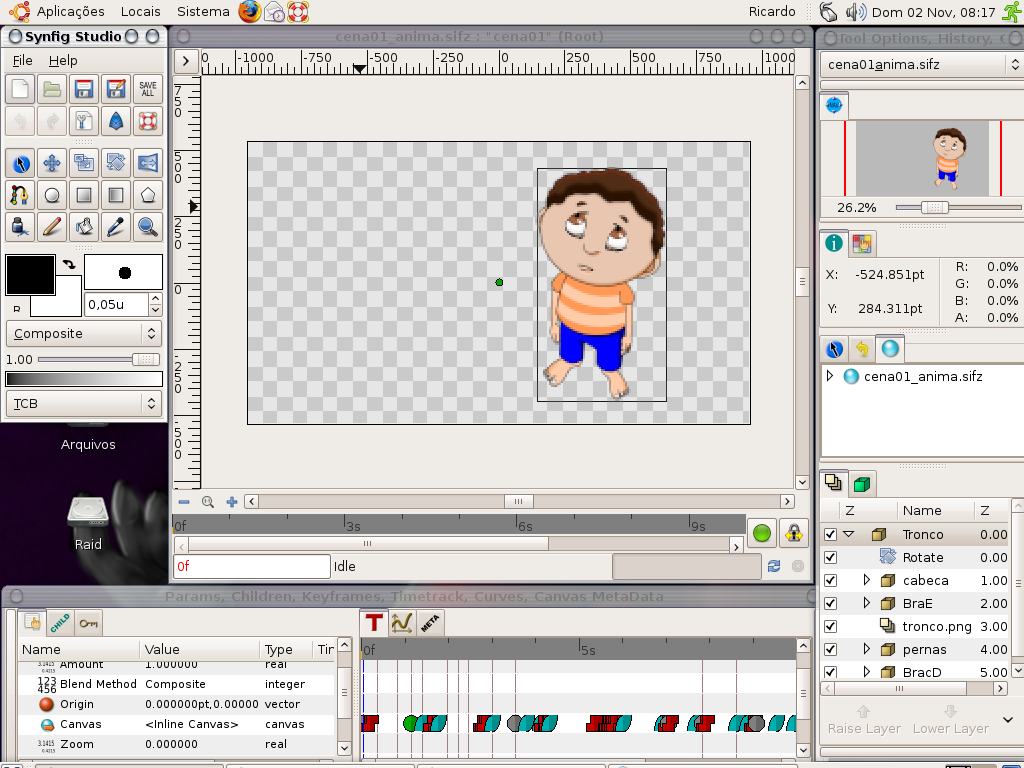 Thanks, I am linking synfig a lot. Great software!!