Hello everyone,
I am making a very simple animation, although I have ran into some fundamental troubles. Here is what I am hoping to achieve:
I have the original circle.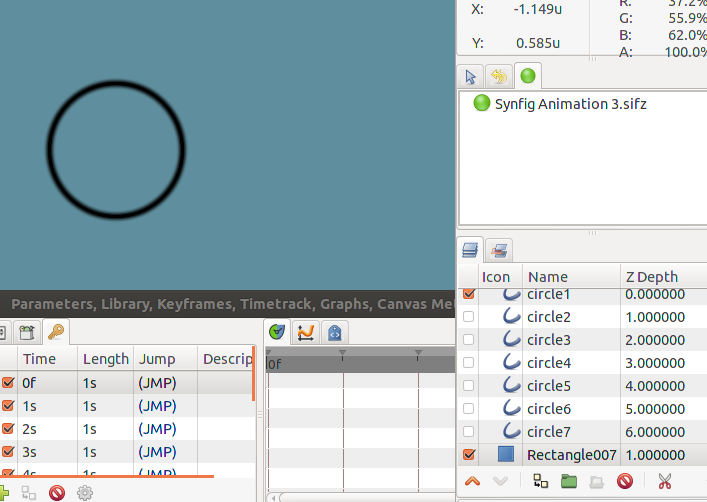 Then I duplicate the layer to create circle 2.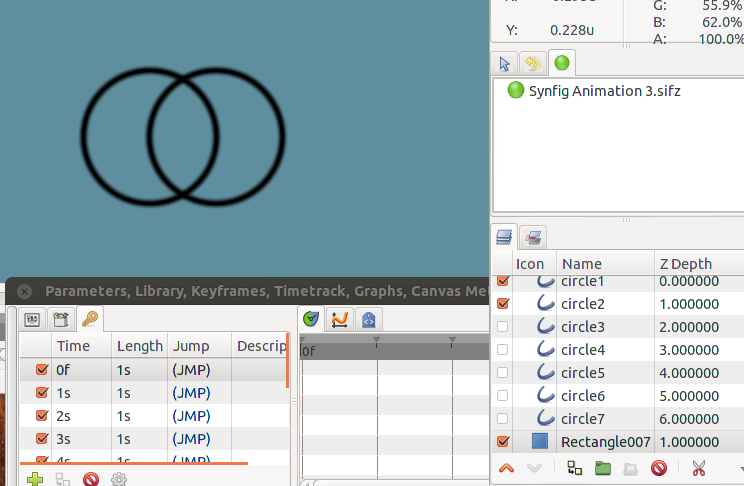 The pattern is then repeated, by duplicating the circles and modifying the 'origin' property accordingly. I have now a total of 4 layers, including the background.

I wish to make the circles appear at 1s increments apart from each other, and if possible to make then glide outwards from each other. Basically creating the illusion that circle 1 duplicates from itself to create circle 2, once circle 2 has glided into the proper position, circle 2 duplicates circle 3, which then glides into its according position… ect.
I have tried to disable all layers, except background and then enable a single layer, then creating a key frame, enable another layer, add a key frame 1s later. Unfortunately, once rendered the animation displays the completed pattern from the start.
I am still scouting around on how I could make this happen, but I hope someone will give me an insight on here a little quicker.
Thank you for your time !