Hi!
I'd like to show you my first finished Synfig work - a music video for a short music skit by Ryszard Sygitowicz!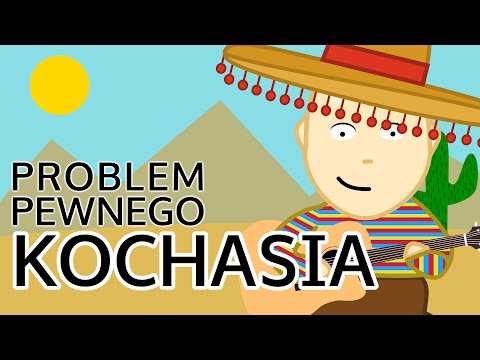 "Problem Pewnego Kochasia" ("The Problem of a Loverboy") is a short musical joke which appeared on Kasia Kowalska's (a well-known Polish pop-rock singer) album "Pełna obaw" from 1998. The song has been made by a guitarist Ryszard Sygitowicz (mostly known from one of the greatest Polish rock bands, Perfect) after being asked by Kowalska to make something funny for her album. So he did! The song has been added then at the end of the CD after a bit of silence, so it's a "hidden track".
The songs tells a story of "a loverboy", who's got "a problem with some petite Kasia" and decided to "sow a feeling in her" (I hope that has some sensible meaning in English!
). If you carefully follow Kowalska's biography, you may find some parallelisms between the lyrics and her personal life
This animation is my first bigger thing done in Synfig, and still one of my first things done in Synfig at all. If for any reason you look into the sources, please don't judge me - I already know I could have made a lot of stuff better, easier, more sensible… I learned a lot during the process (started approximately 2.5 years ago) and there's probably still a lot for me to learn. However, I'm just a programmer, not an animator nor an artist, so it was made just as a hobby side-project, so my *.sif files should be judged accordingly
Also used Inkscape for drawing initial designs and Kdenlive to put everything together.
So… watch it here and enjoy!