After read rore's post I've been so encouraged to start (I don't know if finish) the same challenge.
So I borrowed some help from her and started a similar street scene.
This is the first drawing I made with Gimp:
And then after apply rore's tips (sketches in top multiplied layer, colors in normal layer and white background at the bottom) I obtained that: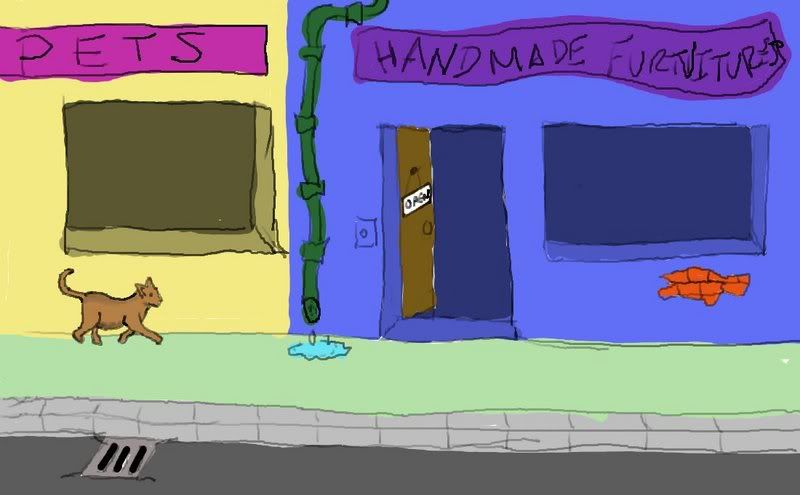 For the moment I'm concentrated on the cat.
Consider it as a WIP walk cycle. I need to make the rear legs, the translation of the body, its elevation also and some column waving…
Also I have to draw my woman!
All comments and critics are welcome.
(I need help with scene colour selection.)
-G