Hi,
Some days ago I've started to tweak the handles style to get something visually "lighter", as I found the current handles style hiding way too much of the drawing, and so I always end deselecting/reselecting it to hide the handles to check the shape.
So I made this little patch, which change a few things:
-handles fill colors are half transparent
-handles outlines are thinner and grey color
-tangents are thinner (remove black outline, set color dark blue, similar to inkscape in edit mode)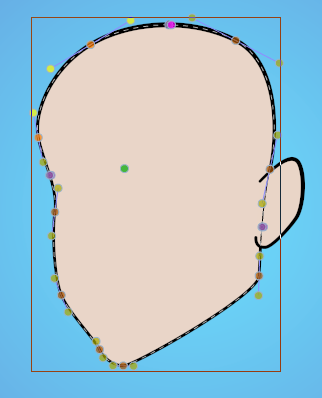 Here is the patch
I talked about it with genete and we thought it would be good to get some more users opinion about it before to change it in master.
Also he asked me if if it could be a solution to have an option in the settings to set handles color. I think that can be good to can set their opacity, but I'm not sure user should be able to change the RGB values as they are related to handles type, and so it could lead to confusion.
Or we could have a little switch to set half opacity on handles, side to the handles-type switch at the top of the canvas…
So please tell us if you would like this new style, what you think of this option idea, or if you have better ideas to improve it.